Jose Mourinho confused over Ander Herrera's injury in Manchester United's win over Real Madrid
One painful part of the win in Santa Clara was the injury to midfielder Herrera who was forced off just minutes into the second hal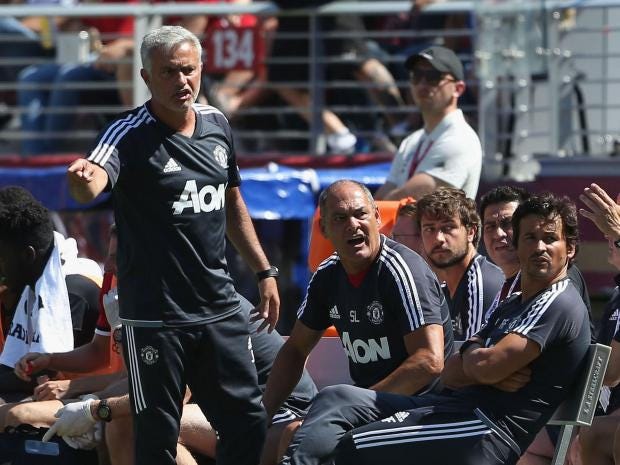 Jose Mourinho watched on as Manchester United beat Real Madrid Manchester United
Jose Mourinho says he remains in the dark over the injury that forced Ander Herrera during Manchester United's pre-season win over Real Madrid.
Jesse Lingard and Casemiro swapped goals in regulation time in Santa Clara before David De Gea saved two spot kicks in the penalty shootout in a 2-1 victory.
One downside of the win was the injury to midfielder Ander Herrera who was forced off just minutes into the second half.
"It is at least very painful because for Ander to come out it has to be very painful," Mourinho said. "I want to wait and see what it is, but I also say to the players, 'No risk in friendly matches - if you feel something, if you feel that something is coming, sometimes a little muscular injury, get out'.